A premium self-service laundry franchise that offers a seamless laundry experience with durable equipment and efficient wash-and-dry times, allowing customers to free up time for what matters most to them.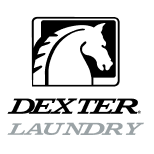 Higher Revenue with Long Lasting Machines
World-leading laundry machine brand from the U.S. with over 125 years of experience

Up to 10 years warranty - the longest in the market

Designed for durability and reliability
More Powerful Cleaning With LaundroBoost Technology Ultra
Value-added services to ensure customer satisfaction and efficient cleaning; LaundroBoost Technology combines premium detergent and softener formulation paired with an ionised water system to enhance the overall laundry washing performance.
Premium Detergents & Softeners
Antibacterial and anti-malodour

Ensure softer, smoother clothes with colour protection and enhancement

Made from biodegradable and environmentally friendly materials

Longer lasting fragrance with Fragrance Encapsulation Technology

Halal-certified
Pioneering use of Japan technology ionized water system technology in Malaysia

Reduces use of laundry detergents and water

Natural softening effect on clothes

Environmentally-friendly
Cleanpro Plus -
An easier way to pay with loyalty programme
Our machines are integrated with the Cleanpro Plus cashless payment web app to bring convenience to customers without the need to download an app - allowing business owners like you to obtain valuable insights to optimise your business operations.
Ready to own a Cleanpro Express outlet?
Simplify your investment with a self-service laundry business that runs itself. Get in touch with our consultants today.
Explore our Limited Edition Designer Laundry Bag
You might also be interested in