Commercial Laundry Equipments & Solutions
We are your trusted laundry equipment supplier. With a reputation for excellence and a wide range of high-quality products, Cleanpro offers top-of-the-line laundry equipment specifically designed for businesses.
We empower your laundry business with industrial-grade equipment solutions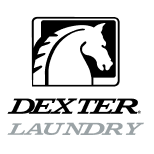 Highest Quality & Reliable Machines
Gain total control of your business that offers the prescience you need to ensure Ultimate Flexibility via configuration.
Ultimate Durability With Heavy-Duty Bearings
Heavy-Duty Cast Iron bearing housing, protected by dual Forsheda® seals from Japan design to withstand an extreme 1,000 hours out-of-balance test.

Industrial Exceptional Solution
Introducing KARE Generation, an advanced series designed with components that are precisely placed for the easiest maintenance, outstanding energy and water saving.
This feature offers great flexibility due to its numerous functions and user-friendly programs. These programs can be accessed via USB or WiFi for the best results that match your preferences.
LG's Revolutionising Hygiene Care
Run your laundromat more efficiently by saving water and energy, with 99.9% germs elimination of 65°C with every wash and dry for better results and satisfied customers.
LG's Gyro Balancing Sensor
Precisely detects tub movement to activate the proper sensing mode for the washing cycle, ensuring that it finishes within 36 minutes.
Accurate detergent dispenser system
Multipurpose Auto Dosing Dispenser with programmable password-protected pump, suitable for all settings.
Fire & Acid Proof

Heavy-duty bearings application

Allows programs to cater to your every need

Alarm visualisation if any cautions may occur
Premium Detergent & Softener
Tailored laundry detergent solutions for every need
We offer a diverse range of specially formulated laundry detergents, meticulously crafted to cater to a variety of user needs.
Superior cleaning power

Antibacterial properties

Longer lasting fragrance with Fragrance Encapsulation Technology

Smoother and softer feel on fabric

Fabric colour protection
Halal-certified detergents
When it comes to Cleanpro's product, you no longer have to worry about its composition. All of its ingredients have been fully certified by JAKIM.
Boost your business efficiency with value-added machines
Token exchange machine

Combined soap & coin changer vending machine
Elevate your business, starting from today.
Simplify your investment with a self-service laundry business that runs itself. Get in touch with our consultants today.
You might also be interested in