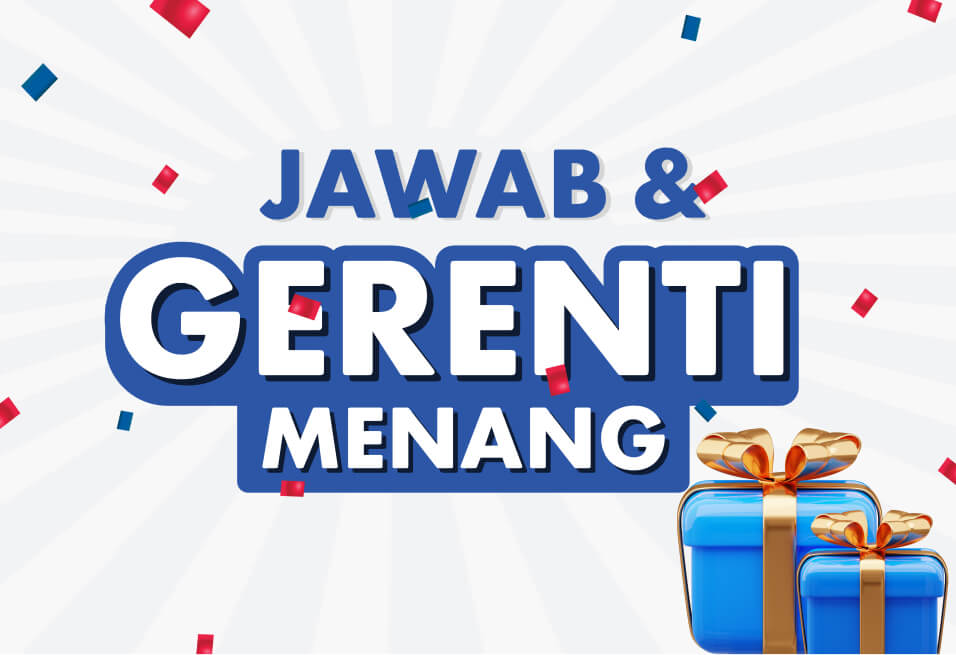 Answer simple questions and win credits for your next wash or dry! 

How to participate:

Step 1 : Scan the Jawab & Gerenti Menang QR code in the participated outlets. 
Step 2 : Answer 3 simple questions.
Step 3 : Submit and stand a chance to win prizes. 

Prizes to be won:

Grand Prize : 
x10 per outlet - 100 credits worth of vouchers in Cleanpro Plus

Consolation Prize:
X25 per outlet - 50 credits worth of vouchers in Cleanpro Plus

Participation prize:

Every participants are eligible to receive a FREE 3 credits voucher (worth RM3) in Cleanpro Plus.
If you have any questions please don't hesitate to contact our careline at +603 2770 0100 or email us at info@cleanprolaundry.com. Thank you for choosing Cleanpro.
Terms & Conditions:
Participants must complete the contest requirements to be eligible to enter the contest, and to receive a FREE 3 credits voucher.
Participation voucher reward can only be claimed ONCE (1) per customer.
Participation vouchers will be automatically credited into your account within seven (7) days of form submission.
PRIZE vouchers will be ONLY credited into selected WINNERS account after the contest period.
The voucher is valid for 30 days from the day voucher be given.
The voucher can be used instantly after received.
The voucher can be used for dryer or washer machine.
When you applied the voucher during payment, it will give you 3 credits (RM3) discount.
The voucher is non-refundable and cannot be exchanged for cash; in part or in full.
The vouchers are valid for single transaction only.
All vouchers is not valid with other ongoing promotions, discounts and offers.
The voucher is for customer use only and not for sale.
Cleanpro reserves the right to change the terms and conditions without prior notice.